Modeling and simulation has underpinned Army training, experimentation, and analysis for more than three decades; recent advances in computational processing enable modeling and simulation of Human Social Cultural Behavior (HSCB). Athena is the Army's only deterministic and laptop-based simulation suitable to support training, experimentation, analysis, and mission command.
ATHENA SNAPSHOT:
Government Owned
Laptop Based
Fast Run Times
Scalable – Can study a city block to a nation state
Single User – Can be operated by one individual
Deterministic – Enables COA Analysis
Rules Based Model – Enables causality assessments
ASSESSES CHANGE:
Population Moods / Attitudes Satisfaction
Neighborhood volatility and stability
Relationships between various civilian and force groups, and leaders
Quantifies the distribution of political, economic, cultural, and informational power and control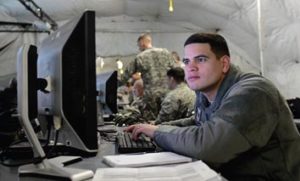 Athena enables decision makers to anticipate the impacts of social, economic, and political dynamics on a region by evaluating the full range of Political, Military, Economic, Social, Infrastructure, Information – Physical Environment and Time (PMESII-PT) Variables.
2014 Army M&S Award in the Cross-cutting Category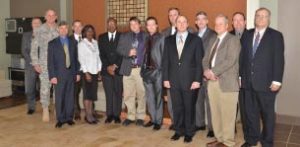 Helping to Unravel the Complexities of Human Behavior
Assesses the second and third order effects of a given action on a region.
Decision Support Tool
Athena provides decision makers increased understanding of the intended and unintended consequences of their proposed courses of action.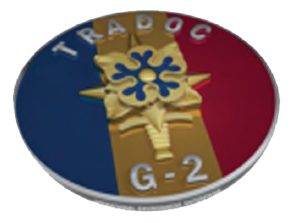 TRADOC G-2 Intelligence Support Activity (TRISA)
801 Harrison Dr.
Fort Leavenworth, KS, 66027
913-684-7909
Meeting Commander's Needs With Timely and Accurate Information
Human, social, cultural, and behavioral (HSCB) representation is one of the most significant training and analytical gaps in our Armed Forces today. Understanding the complexities of the human domain is a critical part of understanding the totality of the Operational Environment. Athena is a government owned social-cultural modeling capability which supports a decision maker by providing both a framework to better understand complex PMESII-PT-based problems, and a simulation for anticipating the long-term consequences of engagement choices across the totality of the Operational Environment.
Experimentation:
Unified Quest 2014
Unified Challenge 2014
Model Enhanced Analysis, Design and Execution (MEADE) Wargame
Studies and Analysis:
Studies to assist in understanding ISIL, Violent Extremist Organizations (VEO), and other HSCB dynamics in several regions
Deployed Support:
To Jordan in support of CENTCOM FWD – Jordan to assist in understanding the Syrian refugee crisis
To Operational Commanders to assist in understanding ISIL
In FY15, to CJTF-OIR // ARCENT to support campaign planning
Commander's Operational Views Application (COVA)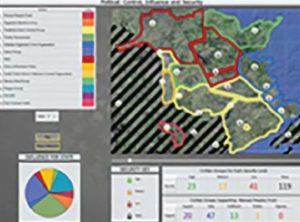 Graphical representation of post-processed Athena data.
Provides an Overview of the Operational Environment.
Driver for PMESII-PT effects integration.